Tornado Wednesday. A grey blanket has fallen over Calgary. Impossibly large droplets of rain are falling. Booming thunder and jagged bolts of lightening to rival those of Phoenix makes their across the sky.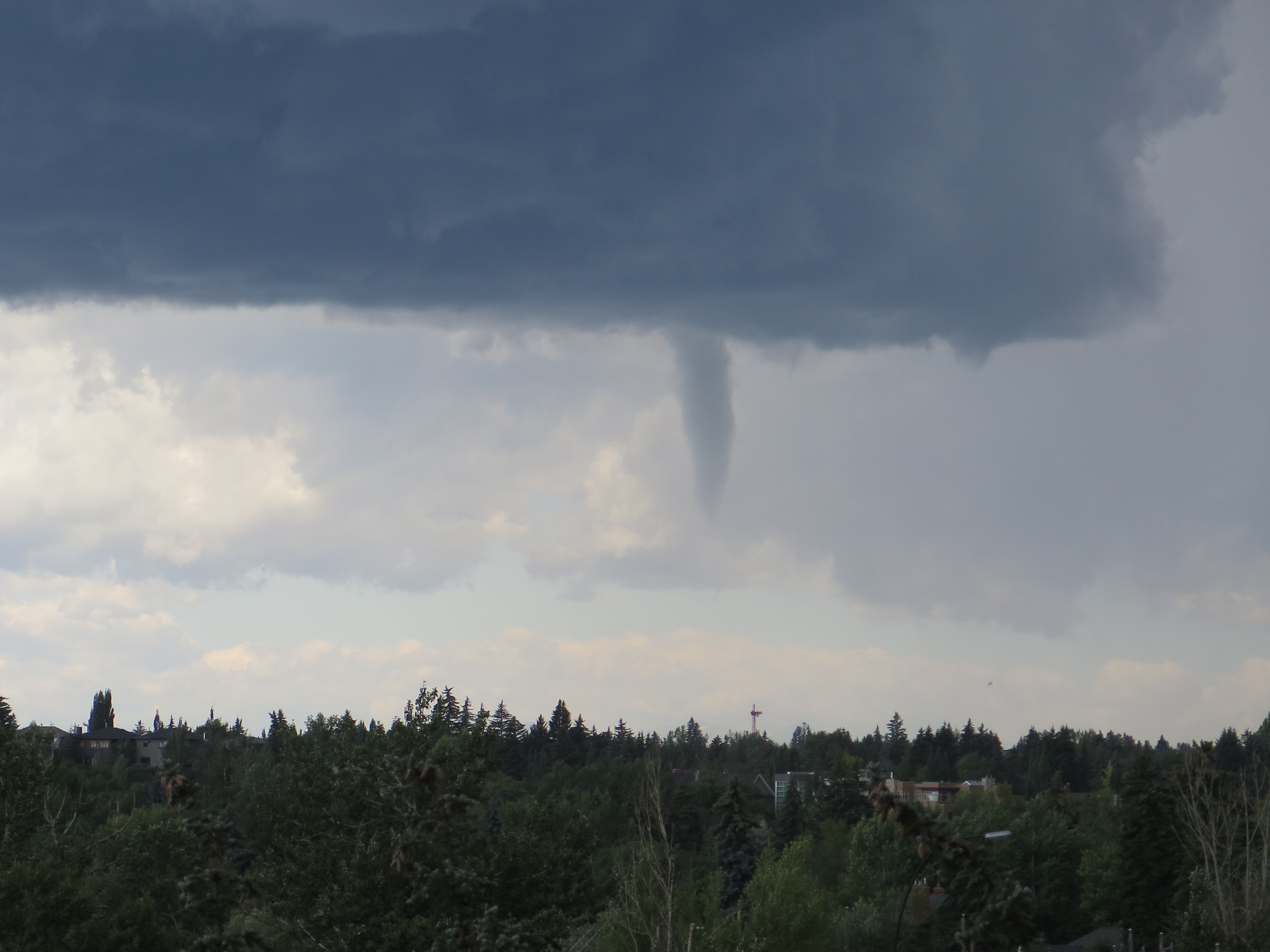 Then out of nowhere…A funnel cloud dropped down about a mile from us.  We wanted a change in weather….just didn't expect a TORNADO!!  Our mouths drop open.  Terry snaps a photo and as quickly as it appeared, it disappeared.  Within minutes what once was a scene that mimicked an apocalyptic science fiction film turned to  a sky of blue.
We decided that perhaps this was the perfect afternoon to stay indoors  to read or take a nap ….. to settle my nerves I roasted a chicken and filled the house with the comforting fragrance of garlic and lemon…yumm.