Our four month adventure began when we turned the nose of the coach in an easterly direction toward Bowling Green Kentucky for the NHRA Hot Rod Reunion over Father's Day weekend. Memphis and Nashville would be two major stops along the way.
Meeman-Shelby State Park is just about twenty minutes from downtown Memphis.  Our site is surrounded with a forest so thick the sun only breaks through the trees in bright shafts of light.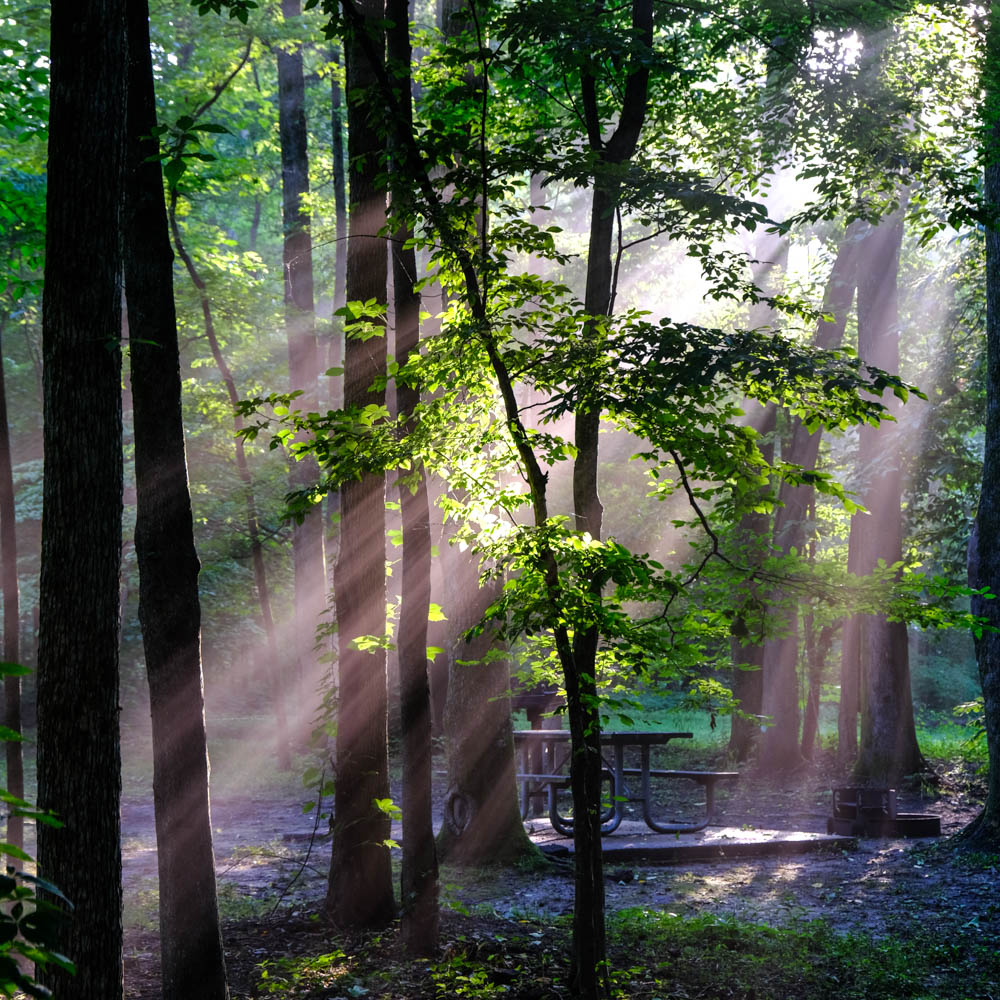 Today our friends have written to say it is 117 degrees in Arizona.  It is a mere 97 here.  Sounds like a breeze right?  Only catch is the breeze here is thick, sticky, wet and hot with humidity.  When we open the doors of the coach it takes our breath away.
We set off for Memphis the next morning.  First to walk Beale Street and then a tour of Graceland.  Beale is deserted with evidence it must have been a wild street party the night before.  We turned the corner and literally walked into the owner of the Blues City Café.  He welcomed us to his city and asked where we were going to have lunch.  After his description of the menu, we followed back him inside.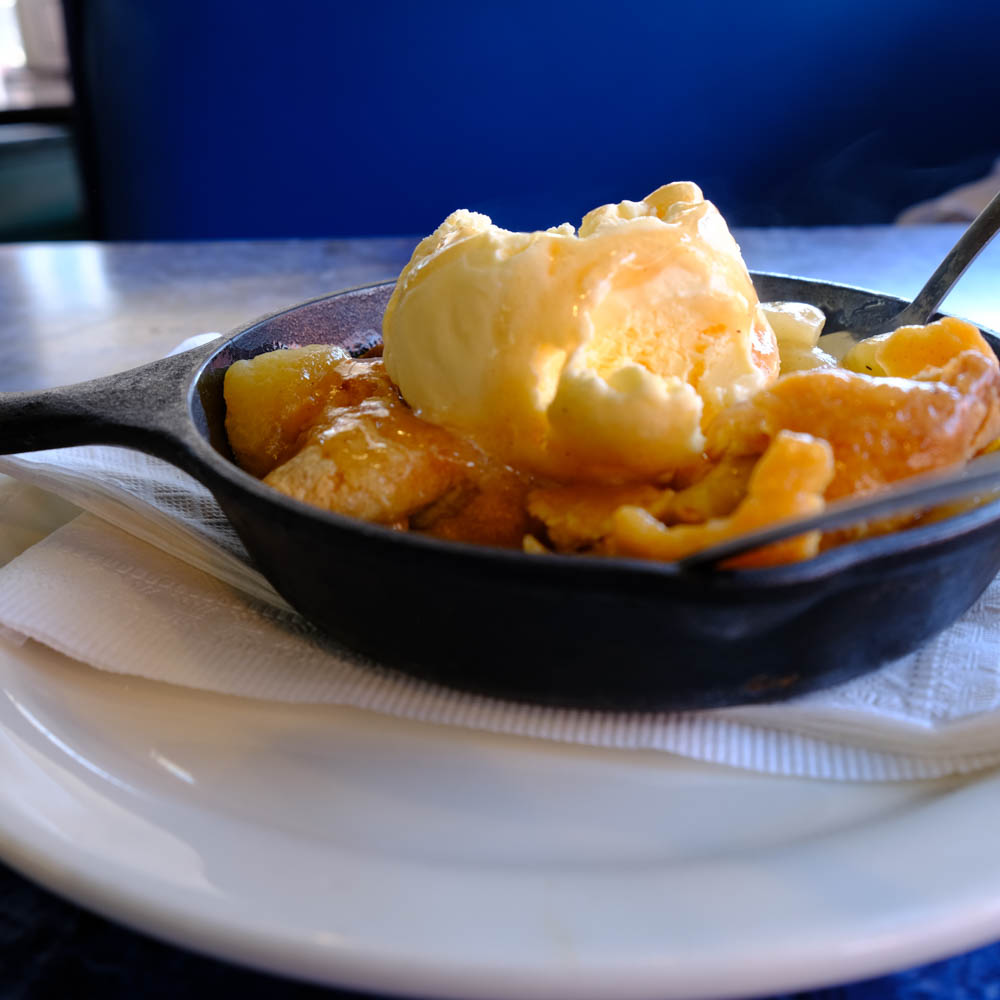 We had a delicious fall off the bone tender ribs, turnip greens with spicy sausage and an apple dumpling served in a hot skillet with a giant scoop of vanilla ice cream.  We waddled onto Graceland.
The rolling green lawns surrounding Graceland's mansion are behind a stone wall ten minutes from downtown and across the street from a Disneyland size parking lot.  The entrance off the parking lot is surrounded by several buildings housing exhibits, gift stores and restaurants.  I took a part time job delivering papers to afford the VIP tour tickets.  Yes, they are that expensive!  The tours are timed and our group sets off at 1 p.m.  A shuttle bus takes you over to the mansion.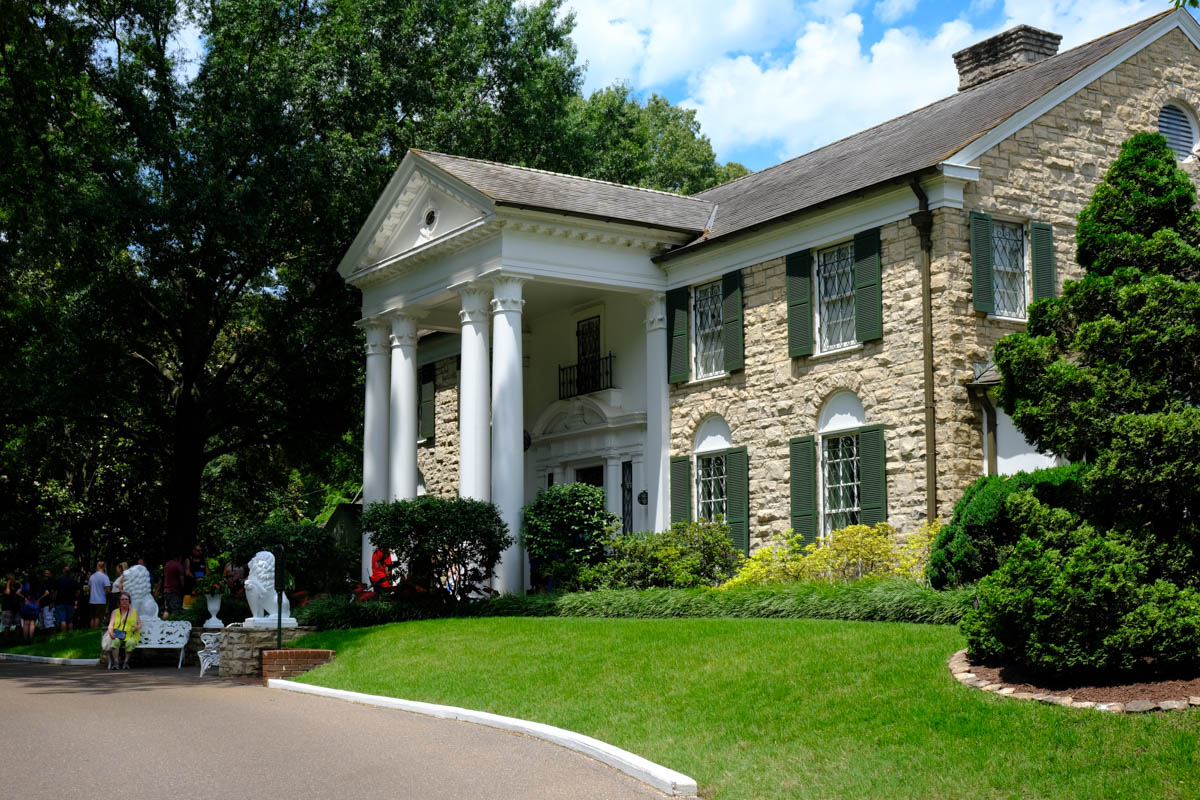 Unfortunately there are too many people packed into too small a space with too little time to appreciate the interior.  The décor is well preserved.  I think I expected to find some of that Elvis magic present in his home or maybe I didn't look hard enough.  Priscilla sells little bits and pieces of Elvis on shirts, key chains, mugs, Christmas ornaments and the like.  She gets kudos for merchandising and marketing, but overall the warehouses of exhibits are sterile.  Elvis certainly has left the building.
The next morning, we drove three hours to a resort just outside Nashville.  We parked in a site with a beautiful tree-lined lake view. Nashville is lively, clean and busy with folks of all shapes, sizes and colors smiling and saying hello. We walked down Broadway, where many of the current artists like Jason Aldine, Luke Bryan and Dierks Bentley have restaurant and bars.  The bar windows are open to the street to bathe your ears with live entertainment and your body with much appreciated cool air.  Much like Bourbon Street, Broadway is the epicenter for adult beverage consumption regardless of the time of day.
The Country Music Hall of Fame and Museum is a must.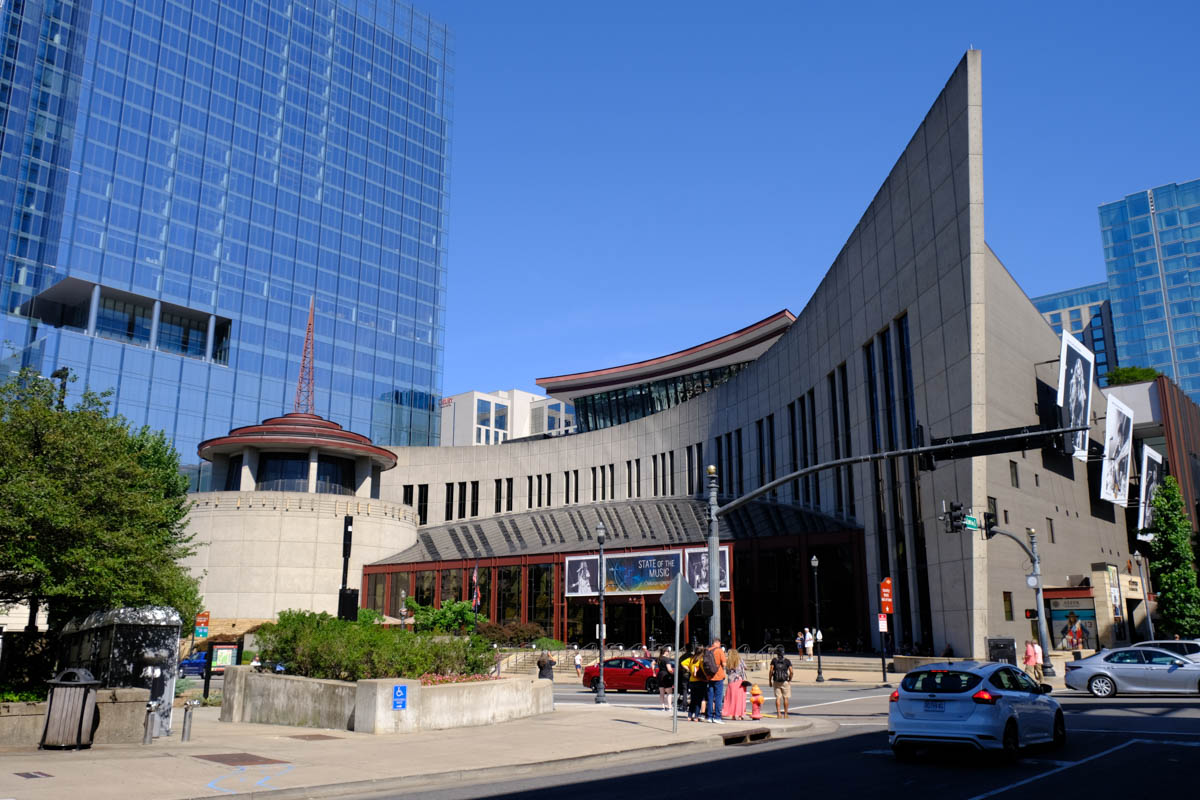 The building's unique exterior is convex and the narrow three-story windows imitate the position of keys on a piano.  Once inside our self-guided tour begins as we exit the elevator on the third floor. The exhibits are arranged for visitors to walk around glass enclosures leading them down to the first floor.  The history of country music is colorful and filled with stories of family, love, struggle and loss…the human condition.