We buckled up for whirlwind tour of the South.  Here are the highlights: Renting a pontoon boat and almost losing the drone on Kentucky Lake while at the Buchanan Resort;  watching barges and paddleboats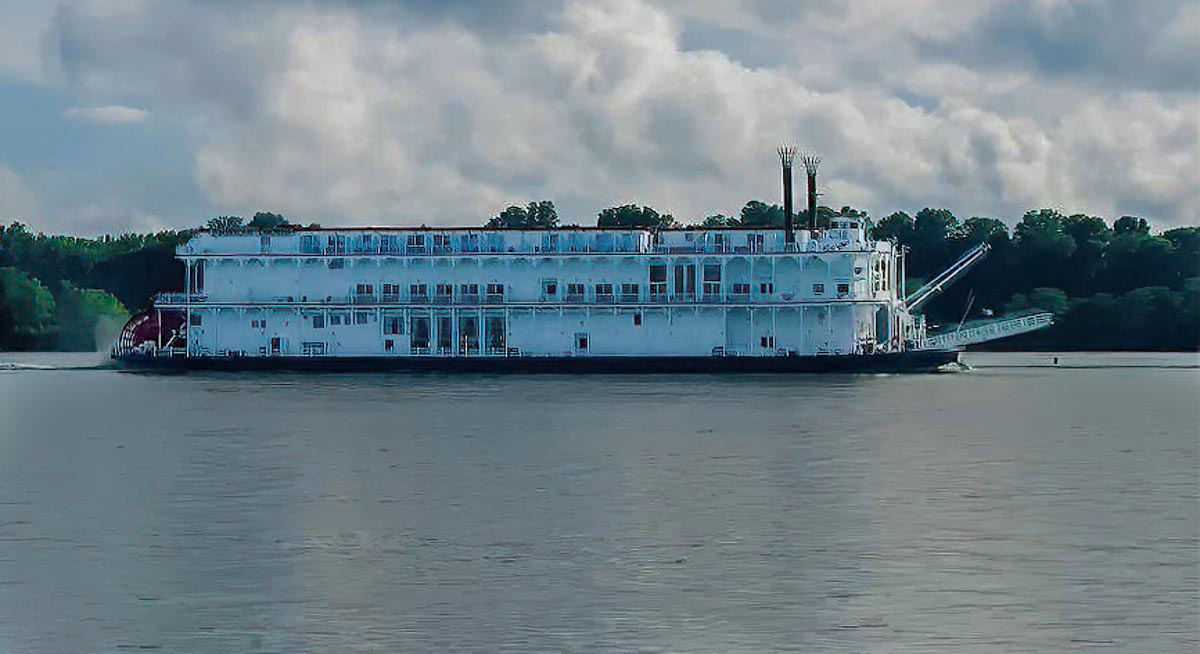 float by on a liquid highway while camping in Birdsville – population 79 – along the Cumberland River;  watching artists restore the mural wall along the Tennessee River in Paducah; driving from Brandenburg to Louisville to  get a flat bicycle tire fixed, discovering and riding two sections of the Louisville loop; touring the grounds at Sinking Springs,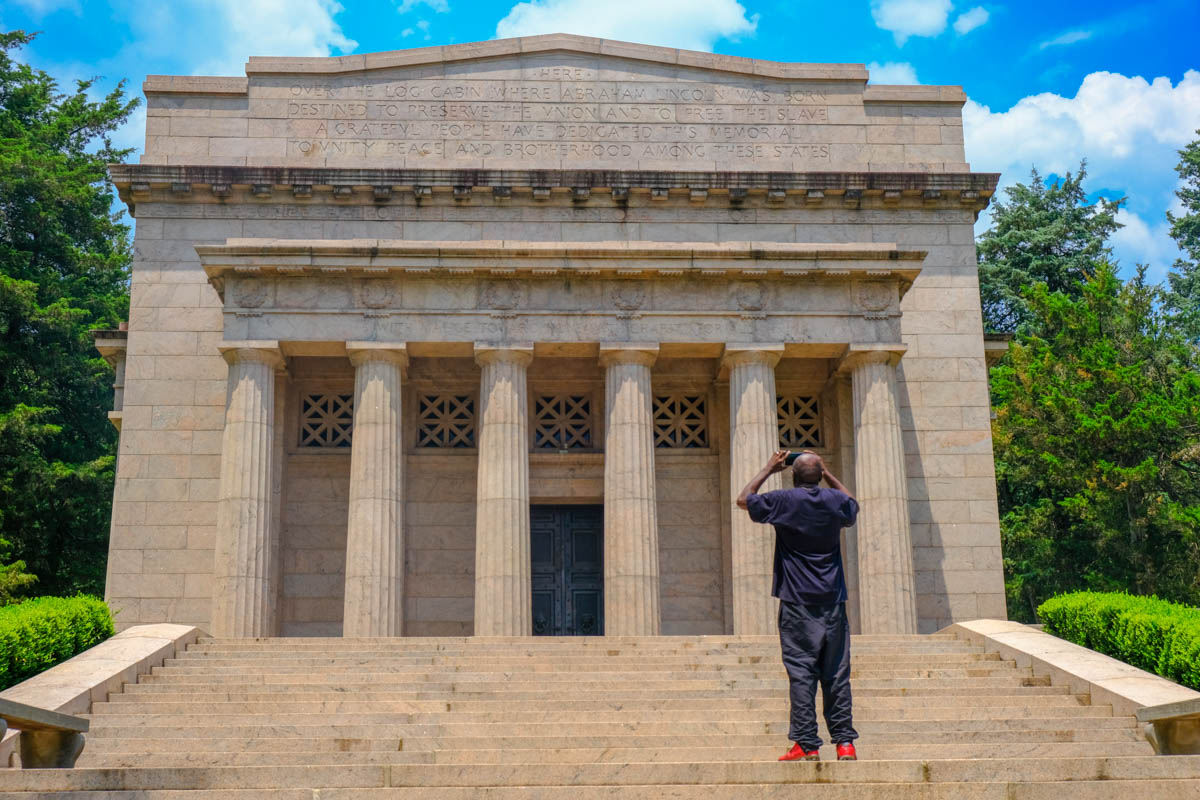 Lincoln's Birthplace a short distance from camp at Laurel Branch State Park; getting up close to a butterfly while on a ride around Black Lake;  twiddling our thumbs while relaxing in Piedmont State Park on the shores of Clearwater Lake, and rescuing a turtle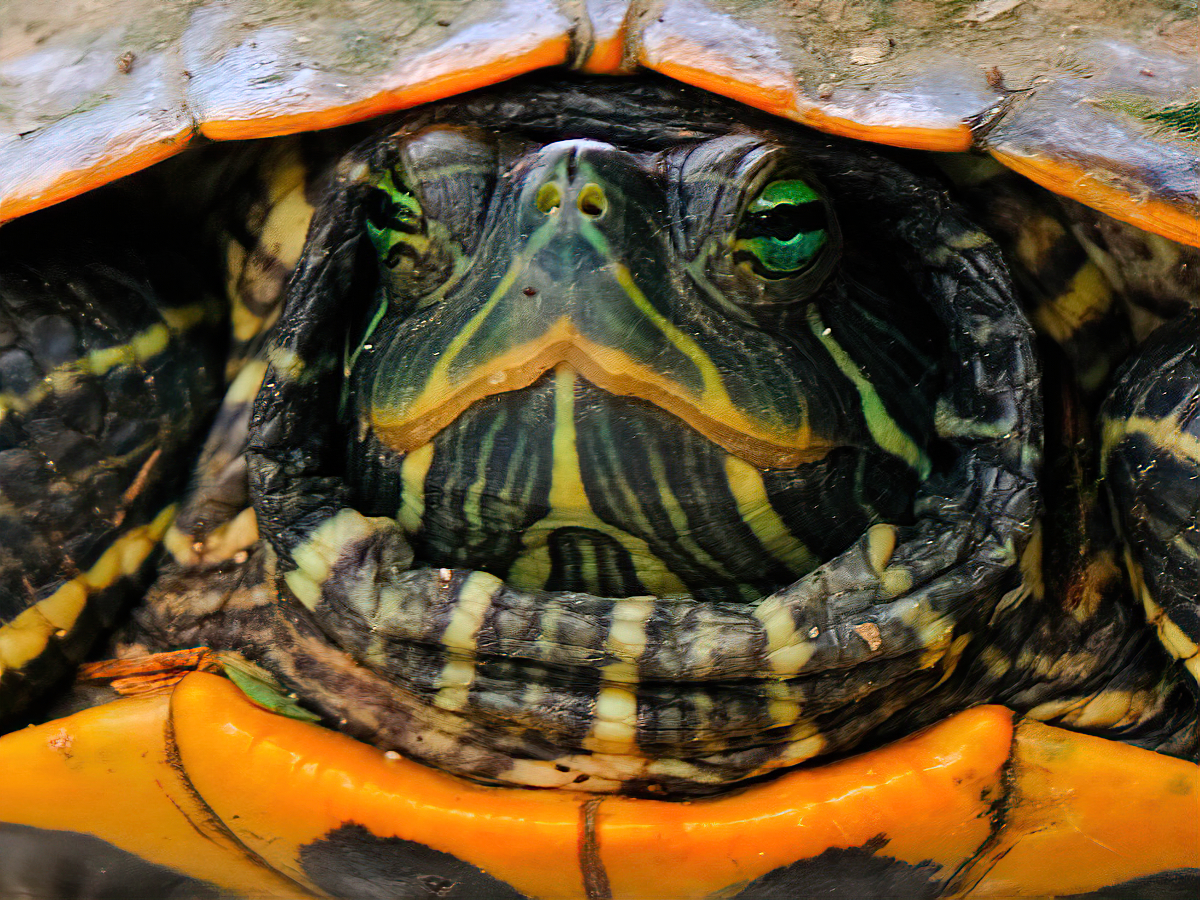 from certain disaster while biking the Katy Trail along the Missouri River in St. Charles.  We experienced the best of Southern hospitality everywhere we went.
After almost a month, in mid-July we turned the coach north toward St. Louis to visit with Susan and Gayle. The Kings have a family business in St. Louis.  Each year they split their time between their home in Arizona and their condo on Lafayette Square.   This year they surprised everyone.  The condo has been replaced by a large family home in Sunset Hills, a suburb of St. Louis.  The bonus is their son Justin and his family live next door and their other son Oliver and his family are just minutes away.  This home has become the center for family gatherings and sleepovers by grandchildren.
We turn off a major city street into a storybook neighborhood complete with stately homes set back from the curb on rolling green lawns surrounded by a forest of trees.  Susan and Gayle's home is perched on a hillside and once we drive to the bottom of their long driveway we become invisible from the street.  This is 5-star mooch-docking!
We make our way to the main level front door which opens and we are greeted with a flurry of hugs.  Susan leads us into the heart of their home, their gourmet kitchen.  Tree tops and blue skies fill the window frames.  This is Gayle's domain.  He is a marvelous chef and prepares delicious meals served on a custom table for 12.  Or, if alfresco dining is in order, everyone can easily move outside for meals on the upper deck overlooking a massive back yard cascading down the hillside.  The top level is a large cement deck with a swimming pool; the middle level has a sport's court and the lower level is a forest of towering trees. We happily follow them on a tour of the home.  We begin on the lower level to their family room which is as large as the main level.  It has its own kitchen, fireplace, bath, and sitting area with sliding doors opening onto a lower deck.  Below the family room is a large basement.  The upper level has a master bedroom and two guest rooms.
The next morning, the four of us leave for an overnight trip to Chaumette Winery near Ste. Germaine.  Our two-bedroom villa has a wide wrap around deck overlooking a large pond and rows and rows of grapevines.  It's hard to believe we are in Missouri….this could be the south of France or Napa.  We enjoyed surprisingly good wine at the tasting and amazing food at the Grill.
The end of the evening was capped with a gentle rainfall and rainbow.
Later in the week Terry played golf with Gayle and his son, Oliver, at Greenbriar a stellar course.  There is nothing better than spending time with good friends, cooking together, enjoying family gatherings where we laughed and exchanged stories.   We hope you enjoy the photos….next stop, Iowa!