We have been "Fluevoged"!!!  On Stephens Street you will find several blocks of shopping.  Among the major name brand stores are little boutiques and the doors to Fluevog is among them. Terry, being the good husband he is, begrudging accompanied me inside. Much to his surprise in the midst of these  wild, wonderful, wicked and crazy good shoes were a pair waiting just for him.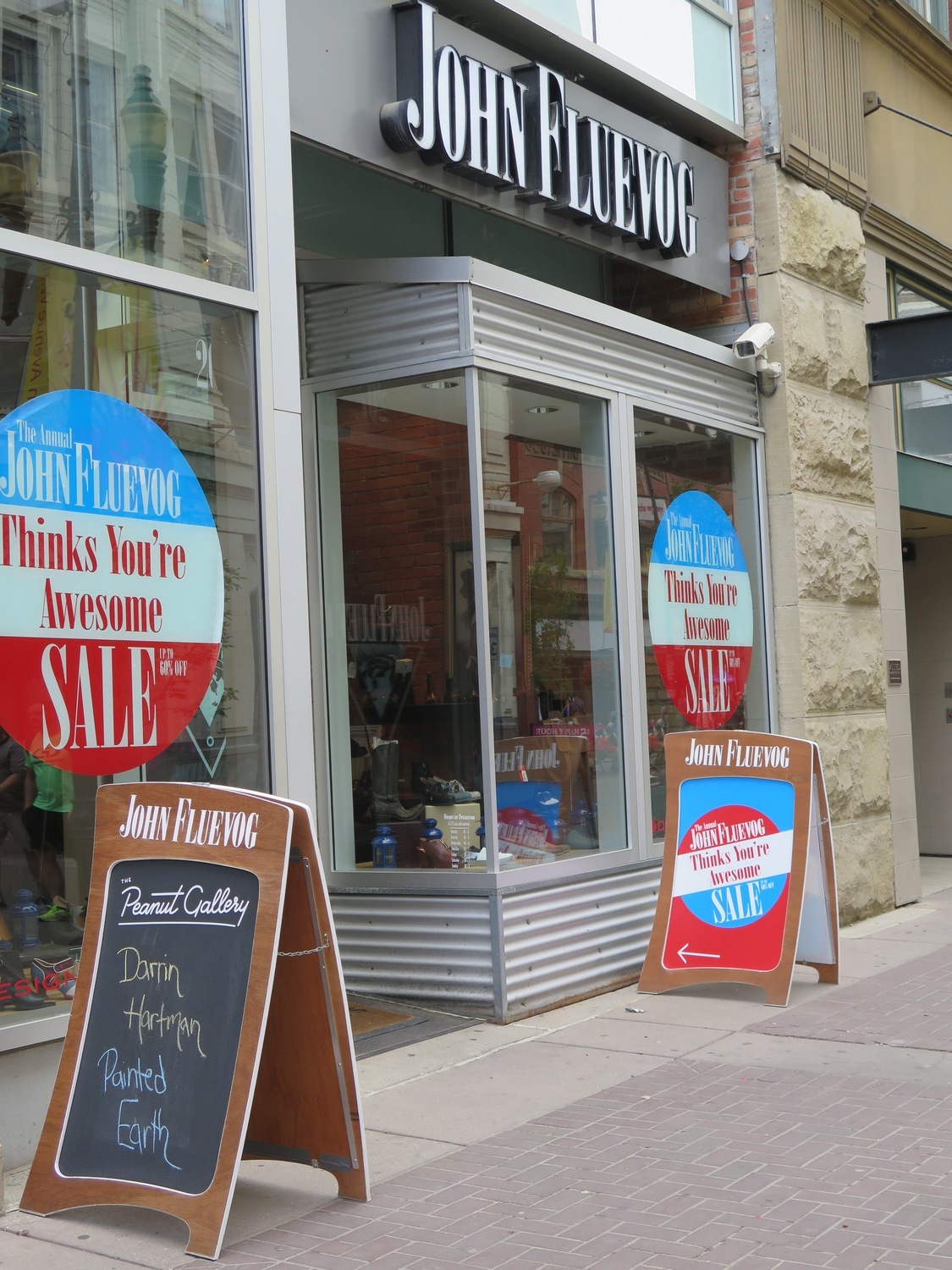 I've been depressed about buying shoes since my foot surgeries.   Years ago I had to give away all my strappy sandals and 4″heels.  Well, much to my surprise here they were an amazing pair of edgy 4″ heels, who needs Prozac?
Thank you John….you successfully shod Elton John, Madonna and now me.
P.S.  Thank you Heather!
Here's the link:  https://www.fluevog.com/shop/