I had a girl's luncheon with a friend who lives in Calgary.  She chose Parc Brasserie in Mount Royal.  It is located on 16th Street and is adjacent to a small green neighborhood park….just like one would find in Paris.  From our seats on the patio under a black and white awning, we chatted as folks strolled along the gravel paths, sat and read on the benches, children played tag…all enjoying the beautiful Calgary weather.
Chef Manzer's restaurant sings in its preparation of contemporary French food.  No heavy sauces here…the food practically floats to the table.  We both decided on Salade Lyonnaise (poached egg, frisee, double smoked bacon with a red wine vinaigrette).  The eggs are locally produced and perfectly cooked…break open the yolk and that creamy deep golden center spreads over the plate….heaven.  We shared a small dish of champignons (wild mushrooms, brioche, garlic) the deep brown sauce softening the brioche to a mushy goodness.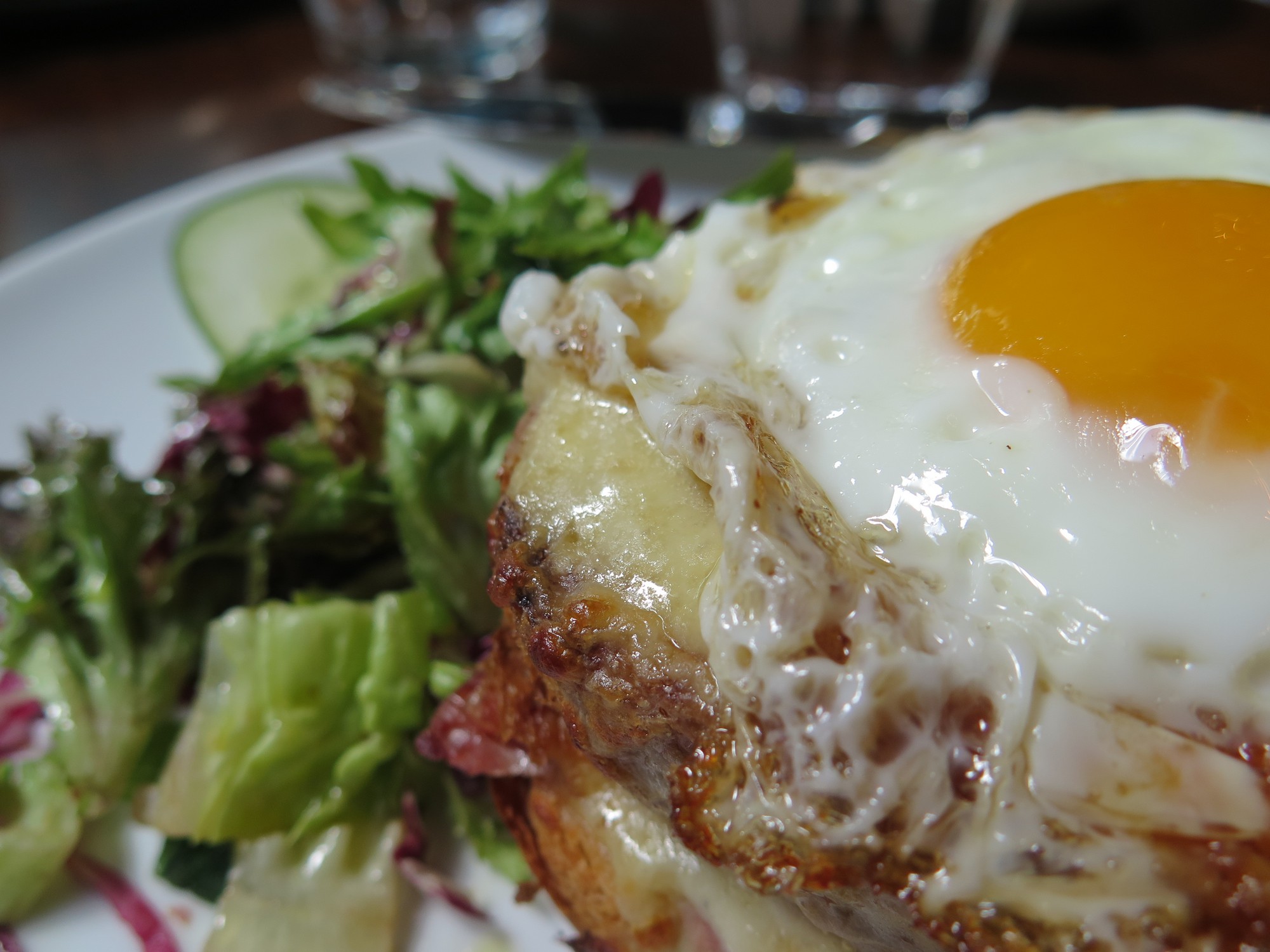 My lunch was so good, Terry and I returned the following Sunday for brunch.  Parc is know for its pastries.. we came to claim the chocolate croissant, brioche and scone basket…two cups of cappuccino and the pastry basket are set on the table and we dig in….desert before brunch, perfect!
Next came Oeufs Bennedict with spinach and wild mushrooms over brioche for him and the Croque Madame with elquin hame, gruyere, béchamel and egg on brioche for me.  Terry is a man of few words and his review of Parc was Tres Magnifique!!!
Here's the link:  http://parccalgary.com/