Being here is a study of sharp contrasts.  All four basic elements – earth, air, fire and water – are demonstrated by this land in extreme ways. Steam escapes the earth's crust between lava rocks in barren fields; active and inactive volcanoes rise from empty, treeless horizons; towering waterfalls indiscriminately punch their way through moss green rock walls in glacier-cut fjords; icy roaring rivers race to the sea while white ocean waves lap lazily against black sand beaches.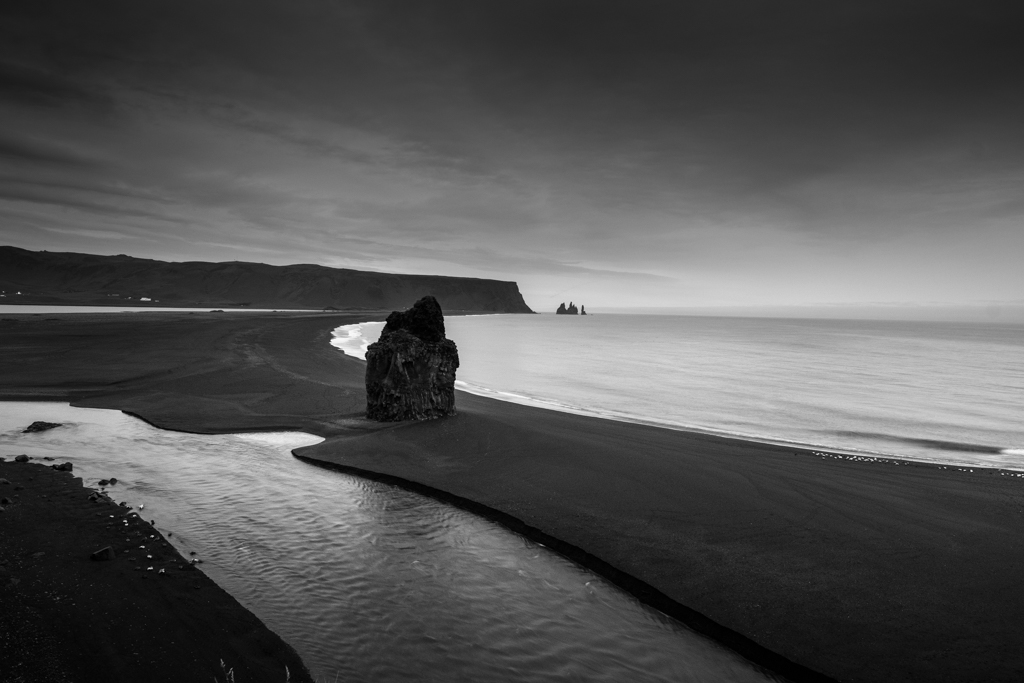 Except for small villages and houses dotting the rare green valleys, most of this island is untouched by human civilization.  In a world filled with sprawling development, this pure nature and empty expanse is a luxury to be respected and protected.   Iceland is located in the North-Atlantic Ocean and is a bit smaller than Cuba and slightly larger than Portugal.  Its name "Iceland" is a misnomer….only about 10% of the land is covered by "ice".  However, those glaciers are the largest in Europe.
We set off on the first night of our workshop and were met with gale force winds and rain.  The next morning we had success at Valahnukamol, a beach just outside Reykajvik; then to the Highlands famous for its painted hills and The Blue Mountain; we hiked to four waterfalls Hrauneyjar, the 3rd highest waterfall in Iceland; Skogafoss; Kvernufoss; and dual waterfalls in a canyon we promised to keep a secret.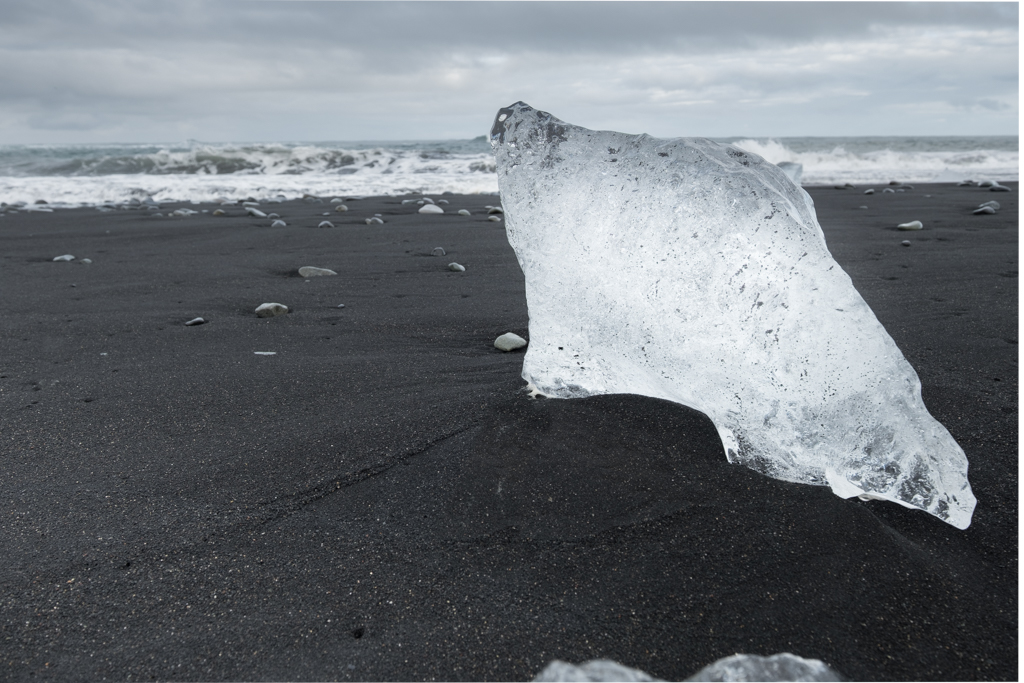 Baby icebergs floated to the sea from Jokulsarlon, a lake fed by the Vatnajokull glacier.  Those icebergs are pushed back by waves to a black seashore creating a "diamond beach".  Our last session took place at midnight on a black sand beach atop green grassy dunes below Vestrahorn, the southernmost tip of the island.
Six weeks before we left, we included the camera bags weighing 20+ lbs. on our almost daily 4  mile walk.  That practice didn't prepare us for the up to 3 mile treks into the mountains.   We didn't see the dangers lurking on trails we would go up and down no wider than your feet until we watched Terry's drone video showing me descending Blue Mountain in the Highlands.   At the time, I didn't realize all it would take was one slip of my boot to roll down over 600 feet to the valley below.  The next day, Terry slipped on a loose gravel trail and took a fall. Thankfully the trail wasn't on a canyon face.  He sprained his wrist and twisted his knee….fingers crossed he will recover without the injuries affecting his golf game.
Our schedule took getting use to….we would sleep during the day, meet for dinner and out around 9 p.m. to midnight to photograph.  Get up around 9, meet for breakfast, critique our work from the night before and post process the images.  Every other day we would pack up and head to the next destination, check in around 3 p.m. sleep until dinner and go back out to photograph.  The sun never really set…it just got dimmer.  Temperatures ranged from 35 degrees to 65 degrees; gale force winds and rain; foggy mornings to sunny, blue sky days.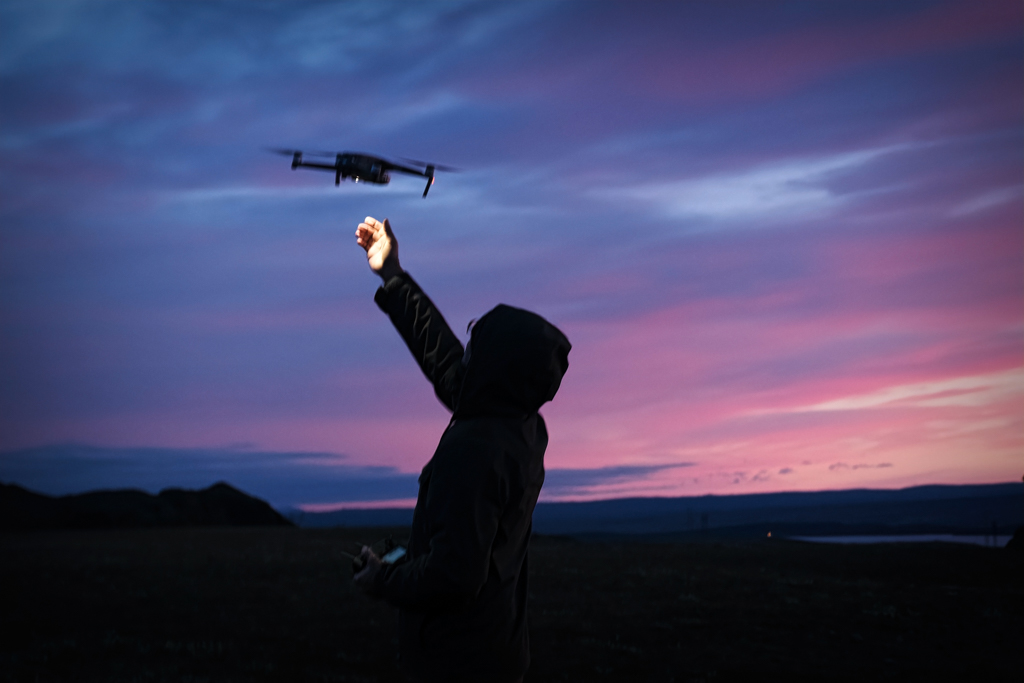 Terry began drone photography just before we left.  It is one thing to fly a drone, another to use it for photography or video and then a another to be able to edit, add music and produce a video.  His previous videos were phone videos.  This is his first attempt at a landscape photography video and I think you will agree he captures the essence of Iceland.  Our trip ended much too early.  We head for home for a few days and are off to Nova Scotia until October.