The gulls' cries are ringing in our ears when we meet Darren McLoughlin, a local photographer, at 6 a.m.  The three of us will cover as much of the city as our legs will allow.  The 96 degree weather is the talk of a town.  Everywhere you look there are sunburned faces, necks, legs, backs and arms. 
Darren is a big bear of an Irishman, soft spoken and quite knowledgeable. Here's a link to his website. www.darrenmcloughlin.com  As we walk he shares his insight into the country of his birth, the city he has adopted and his people.  He came to Dublin to make his living and left the divide between the south and north behind him.
We begin at the river and stop to photograph the bridges, buildings and locals.  Many of the buildings we are photographing were destroyed during the uprising and rebuilt in the mid 1700's.  The Custom's House (1791) is the most impressive. Christ's Church dates back to 1076, St. Patrick's Cathedral 1192 and Dublin Castle 1204.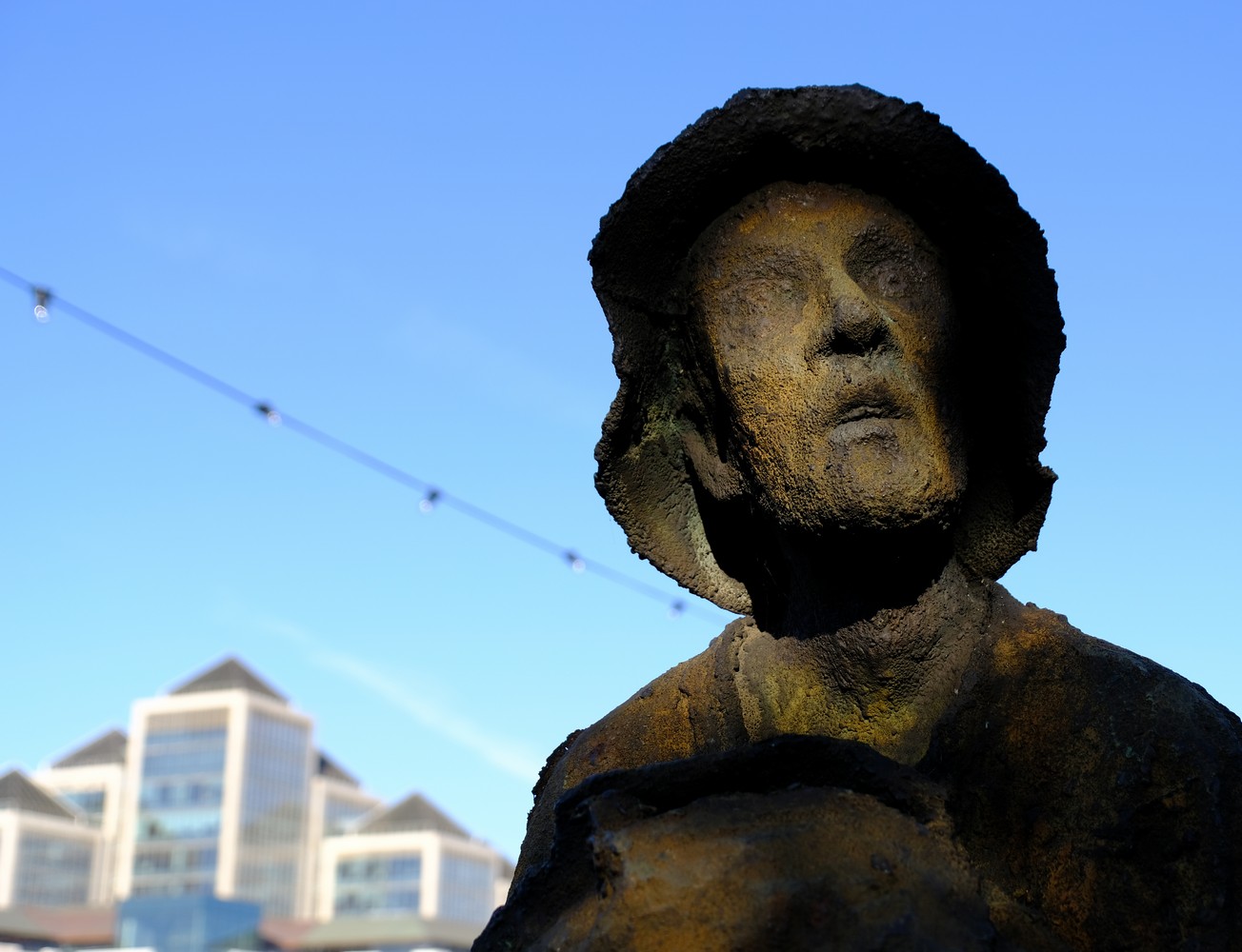 There is a poignant grouping of bronze sculpted figures at the river's edge.  They represent the hundreds of families that were loaded like cattle for their voyage to America and beyond to escape the great famine between 1845 and 1849.
This is a vibrant city full of literature and drink.  There are libraries and archives and taverns and bars.  The Temple Bar area is in the middle of the city and seems never to sleep.  The music and drinking begins around 9:30 and doesn't stop until the wee hours of the morning.
Darren leaves us mid-day and are on our own.  We get tickets for the "Hop on and Hop Off" bus.  We hop off at Parnell Square to take in the Hugh Lane Gallery.  The chaotic state of Francis Bacon's Studio was donated and installed exactly as it was at his death.  I have to admit, I don't understand his art.  Across the street is the peaceful Garden of Remembrance.  We walked to Merrion Square to the National Museum.  I especially liked the pen and watercolors "Ordinary Dubliners" by Michael Healy.   Then down to St. Stephen's Green to rest and walk in the shade of the gardens.   And, on the way back to the Chester Beatty Library to view his collection of manuscripts.
After another amazing dinner we decided to take a nap and return to the river to take photographs after sunset.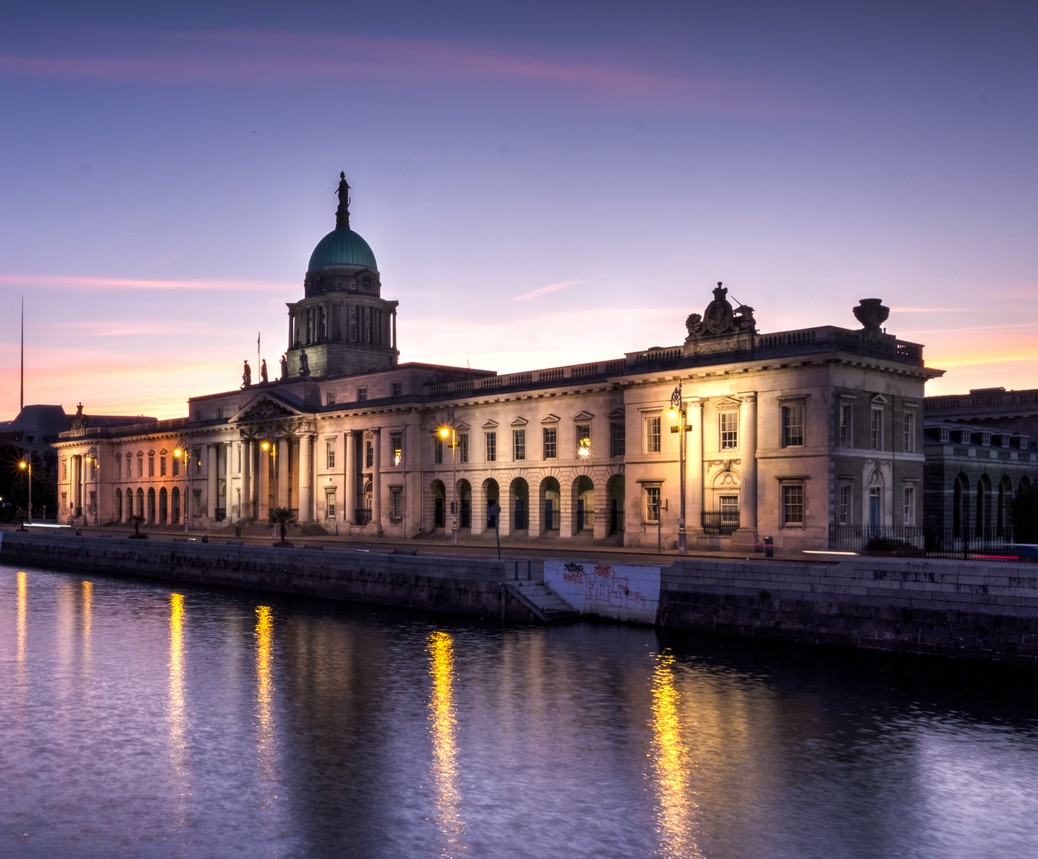 At 9:45 we walked back to the Beckett Bridge and the Custom's House.  The photographs are beautiful.   We returned to the apartment just after midnight!
Want to make your mouth water?  For more restaurants we fell in love with, click on any of these links:  www.forestavenuerestaurant.ie; bastible.com; forestandmarcy.ie; delahunt.ie.
We will get a car at the end of the week and our road trip through Ireland will begin in Kilkenny.