Today is important for two reasons.  It's my wedding anniversary and Terry is driving me to Stonehenge.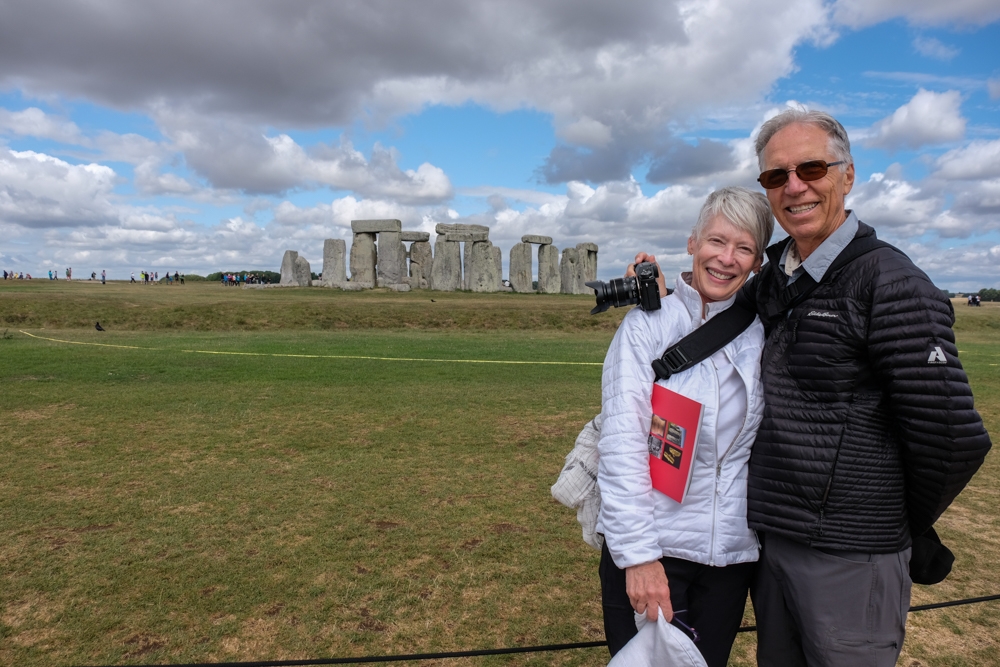 Terry whisked me way 18 years ago to a castle-like setting in Banff, Alberta, Canada.  Today we are going to where Fred carried Wilma over their stone threshold.
40 years ago, when Terry was here, he could just walk right up to the stones.  Today, It is very organized and efficient.  Over 1 million people visit each year.  We parked in a large lot about 1 mile from the stones.  There is a very modern information center complete with history displays, café and gift shop.  You can choose to walk about ¼ mile or take a bus.
We chose to walk through the stunning landscape that surrounds the burial site and stones.  We have included some photos of the newly cut wheat fields.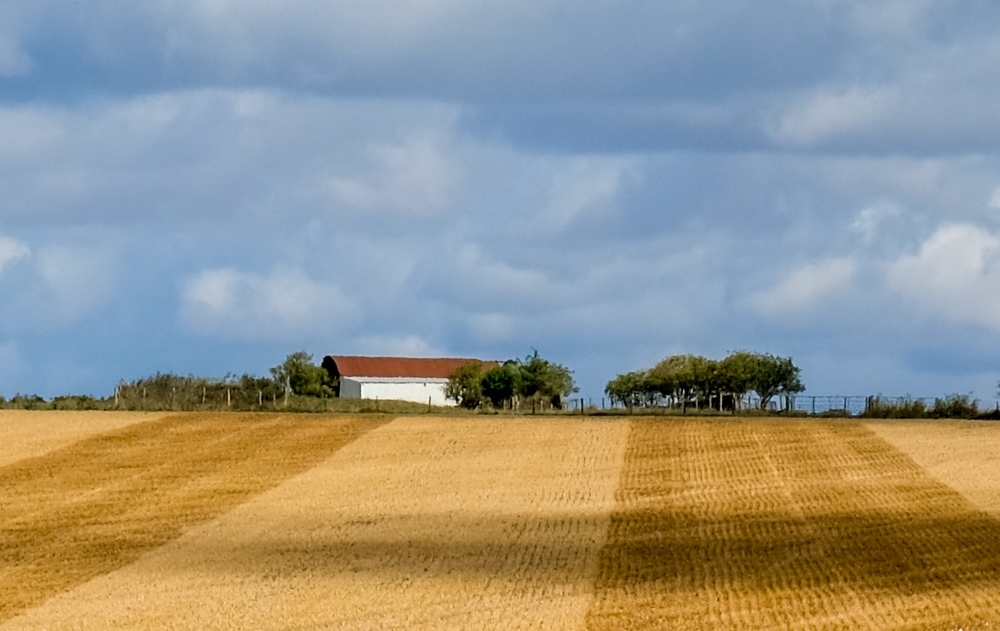 If you squint, the yellow fields under the extremely blue sky look like a contemporary painting.
We were fortunate to visit when the blue sky was filled with massive gray and white clouds keeping the bright sunlight from bleaching out the color and texture of the ruins.  The large-scale stones are roped off with a large circular gravel path surrounding them.   The walking path allows space for everyone to view and take as many photographs as they like.
There are no time restrictions and you can and stay as long as they like.  And, if you are trying to take a photograph of just the stones without photo bombs, that's also possible.
There has been much speculation about the stones, what are they, who built them and how on earth did they build them.  The English Heritage web site gives a great history to the stones.  http://www.english-heritage.org.uk/visit/places/stonehenge/history/  Many of the ruins we have visited while on our trip date back to Neolithic age.  I have never been to anything of this scale from the prehistoric age.
Next is West Sussex coastline with an ocean view for two.