We have been riding  the  bike trails around the city through parks and along side the Elbow and Bow Rivers.  Today is the day we will ride into the city.  I am nervous about sharing the road with cars.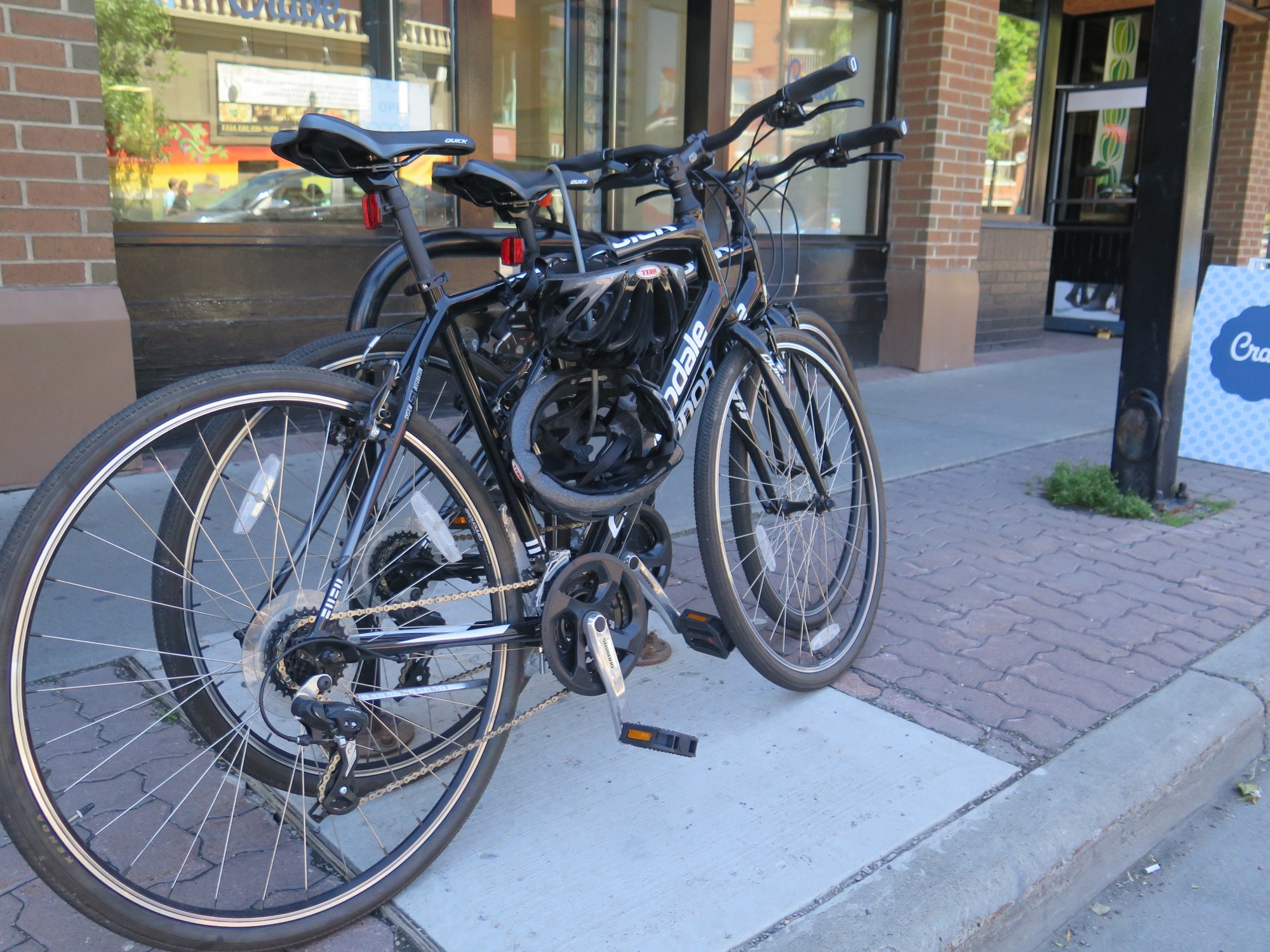 Fortunately Calgary has just finished several protected bike lanes that traverse 5th Street and 12th Street making it possible to ride from our location  directly to the path at Price's Island Park.
We turn west and pedal along the path toward Edworthy Park.  The bike paths are fairly flat so we see riders of all ages. We watched a silver helmeted lady in her 80's leading of a group of riders decades younger pass us riding at a good clip toward the Centre Street Bridge.  We stopped for a breather nice gentlemen, probably in his early 80's, pulled us next to us asking if we needed directions. This is a city full of friendly active citizens of all ages.  http://www.calgary.ca/Transportation/TP/Pages/Cycling/Cycling-and-walking-maps.aspx
We explored Chinatown, an area created over 100 years ago by unemployed railway labourers seeking job opportunities. By 1888, laundries were established and a small Chinatown was emerging. I was on the hunt for a new paper parasol…but no luck.
We pedaled down to Gallery Row on 11th Avenue to browse the scene.  http://www.newzones.com/
Calgary has a vibrant art community. http://www.paulkuhngallery.com/    Works of art are not just behind glass doors on 11th Avenue…you will find artists works on city streets, in the parks and even painted on electrical boxes near street corners. The graffiti is vibrant and will literally stop you in your tracks.