We are staying in a beautifully appointed flat known as "Little Buggelsden" in St. Michael just outside of Tenderton in the heart of Kent.  We turn off a two lane highway onto a single lane tract surrounded by wild berry bushes.  LB is a pleasant surprise: an open floor plan  just like our AZ home. The back wall of glass doors opens to a large garden surrounded by a grey weather wood fence. Ancient oak and chestnut trees tower over all three sides of the fencing and are swaying in the wind.
Terry is looking forward to the week we will spend here…..sitting on the sofa watching the ever changing weather patterns prevalent in the English countryside.   Just peace and quiet with warm summer days under brilliant sunshine and blue skies changing in the afternoon to dark, menacing gray clouds whipped by the wind bringing a summer rain to the gardens.  Idyllic…..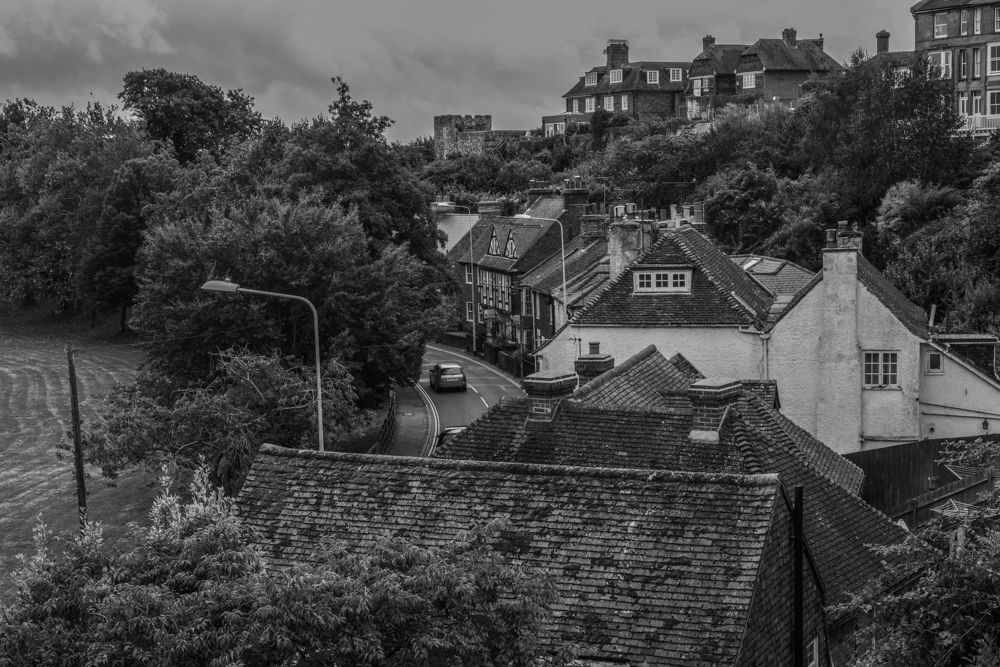 Well, that didn't last long, after a day of rest we are up off the sofa to explore Rye in East Sussex.  Its history can be traced back before the Norman Conquest.  The pesky French attacked on a regular basis, testing her defenses and raiding the port.   For over 100 years Rye has been famous for its bohemian approach to life.  Rye has been used as inspiration for a host of literary figures such as Henry James, Conrad Aiken, Joseph Conrad, H.G. Wells, E.F. Benson and John Ryan.   We investigated many of the small galleries, roamed the cobblestone streets and had a brilliant lunch at Webbe's Fish Market.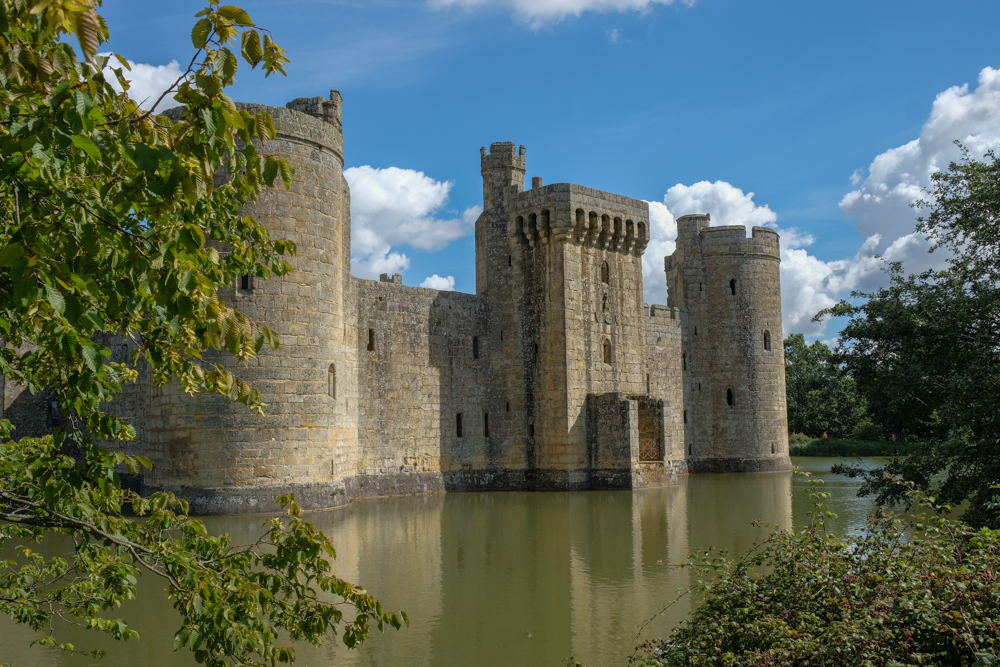 We make a short trip to Bodiam Castle, built in 1385 by Sir Edward Dalyngrigge a knight under King Edward III.  You make your approach from a valley below and walk up a wide gravel path to the top of the hill.  Now here is the belle of the ball, a right proper castle floating in all her glory on a magnificent moat surrounded by grass fields and ancient trees.  Sir Edward combined a fortress and a grand manor house.  The exterior is perfect the interior in ruins.  In 1925 it was donated by Lord Curzon to the National Trust.  There are over 500 castles, manor houses and gardens under the protection of the Trust.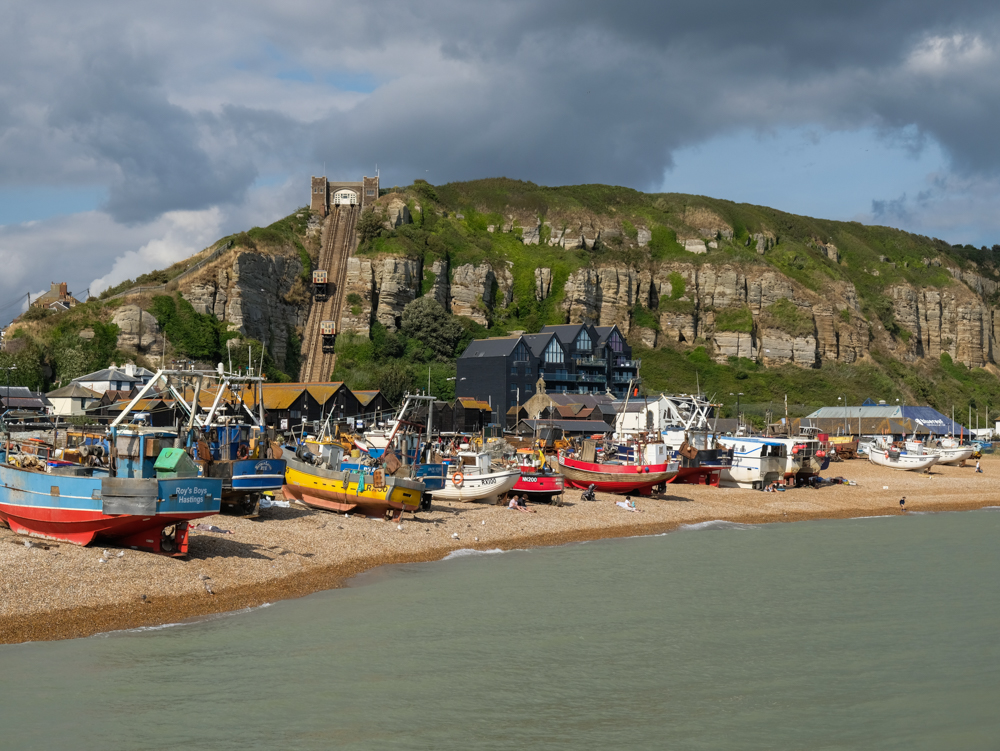 Our last exploration into the countryside is to the seashore and Hastings.  Originally a Saxon settlement by the 10th century grew into a market town.  The French crossed the channel to pillage and plunder and almost succeeded in burning it as well as Rye to the ground.   In the later part of the 18th century Hastings became a fashionable summer resort.  This is home to the largest beach-launched fishing fleet in Europe.  Just like Heswall, we enjoyed photographing these beached boats.
We spend our last day in Kent relaxing before an early morning departure to London.  We will be working with a local photographer and photograph London at night!