Okay, okay….if you have been reading our travel posts, you can tell we (really me) love food and I generally plan our destinations around access to good food and wine.   That is only one of the reasons Beaver, Utah won't be a return destination.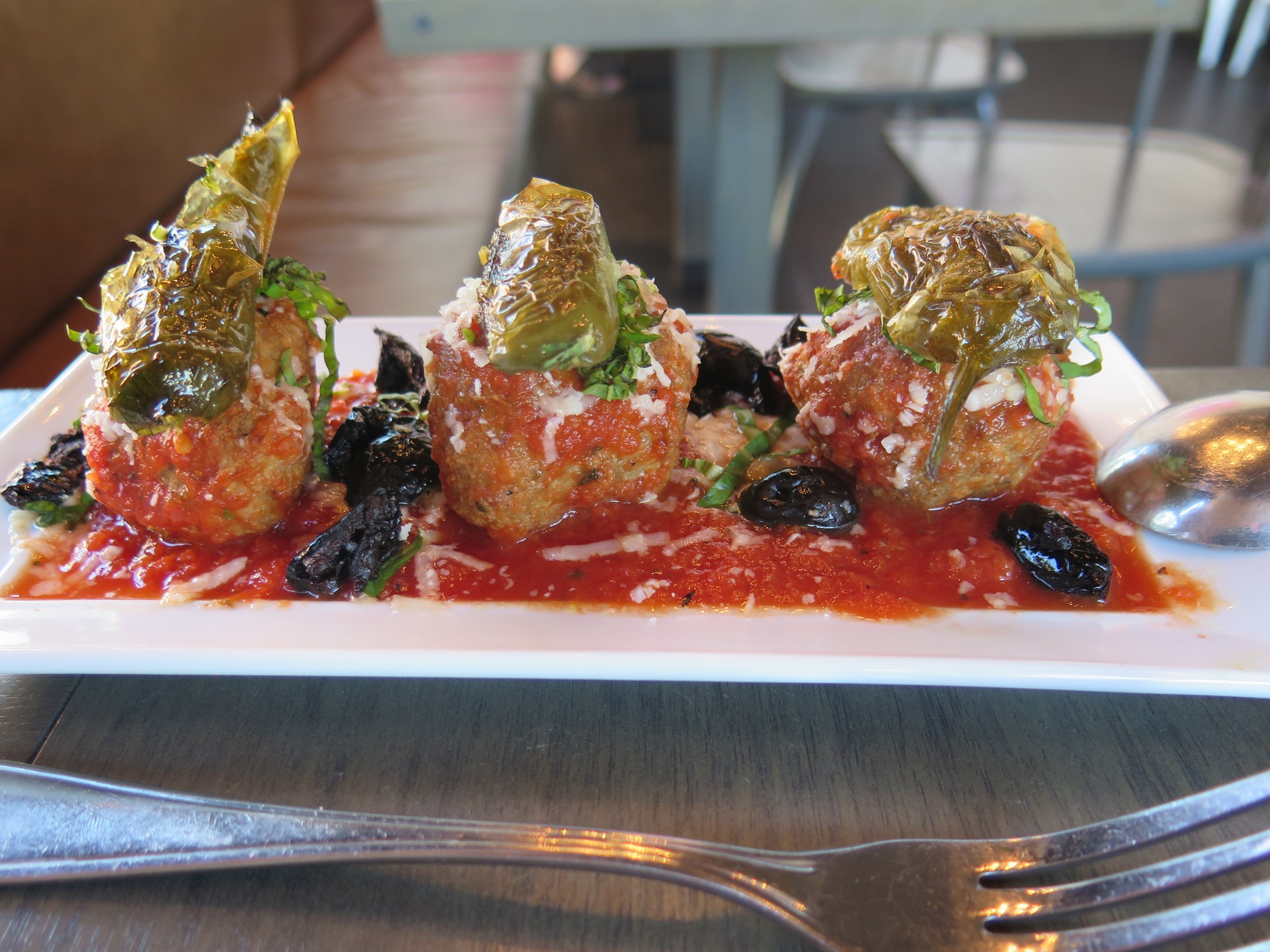 In our walks around town we had looked into the large street front windows of this colorful and lively restaurant.  Filled to capacity at lunch and dinner time, always a good sign, we decided to stop in for happy hour.  No crowds, half-price drinks…what is better than that? The food!!!
The cocktail menu was intriguing….Terry began with a stout drink with rum and ginger, I began with pear vodka and lemonade….we were quite happy by the time we ordered dinner!