In Mid-November of last year we went to Page, Arizona for the 16th annual hot air balloon regatta and stayed at the Lake Powell Resort at the Wahweap Marina.
Terry once had a houseboat on Lake Powell.  He never ventured beyond flying his plane into the private airport; ferrying food, beer and friends out to the boat; spending a week or so docking in canyons and flying out again.  We wouldn't be staying on a houseboat this time, but would have plenty to see.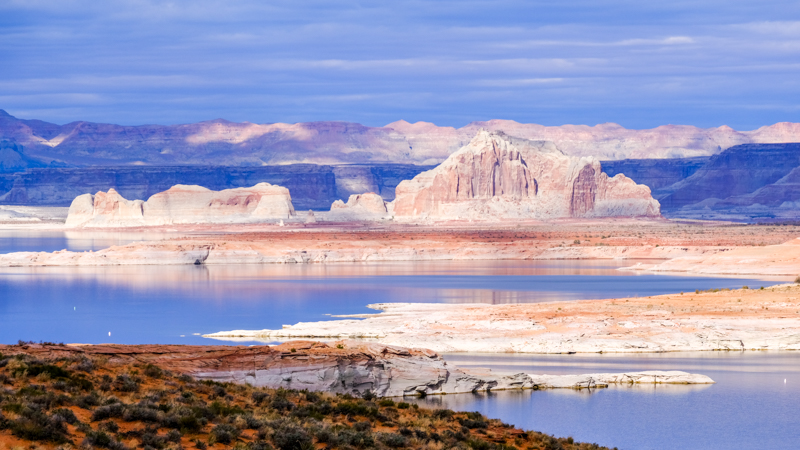 We arrived just before sunset, drew back the drapes in our room to see the fading light cast shadows of blush pink and blue on the white sandstone buttes.  I swear, this is what they looked like, no Photoshop!
Before dawn the next morning, we rolled out of bed to set up tripods on the pool terrace in front of the glass walls of the restaurant.  While we took our photographs, folks left their booths and  walked out to stand behind us.  All of us stood in silence to watch the sun rise above the butte as it has for millions of years.  Someone cheered, whoops and hollers followed with good mornings all around.
How hard would it be to find the balloons….they are pretty big and obvious.  We didn't have any success looking at the golf course.  We did find 5 trying to launch in a small city park.  They almost made it.  A wind picked up and prevented any from launching that morning.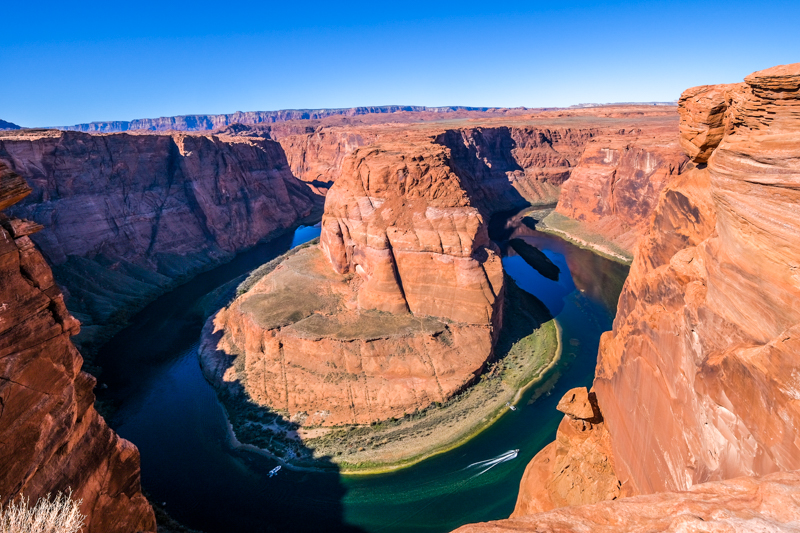 Rather than sulk, we drove a short distance to Horseshoe Bend.  You could chose to rent a helicopter or airplane for a bird's eye view.  We stayed on the ground and walked 3/4 miles from the parking lot to the rim. The main lookout has metal guard rails.  You can lean out as far you want for a great view. We soon joined other brave souls and hiked out over the cliff's terrain to find other vantage points.  Be careful, the sheer drops are over 800 feet.
From there we drove to the new marina at Antelope Point.  We boarded a festive tour boat to glide between towering sandstone walls.   Next stop was a great tour offered at Glen Canyon Dam built between 1956 and 1966.  The dam stands 710 feet from its bedrock base and holds back over 26 Million acre-feet of water…about  9 Trillion gallons.  Over 50 years and still standing!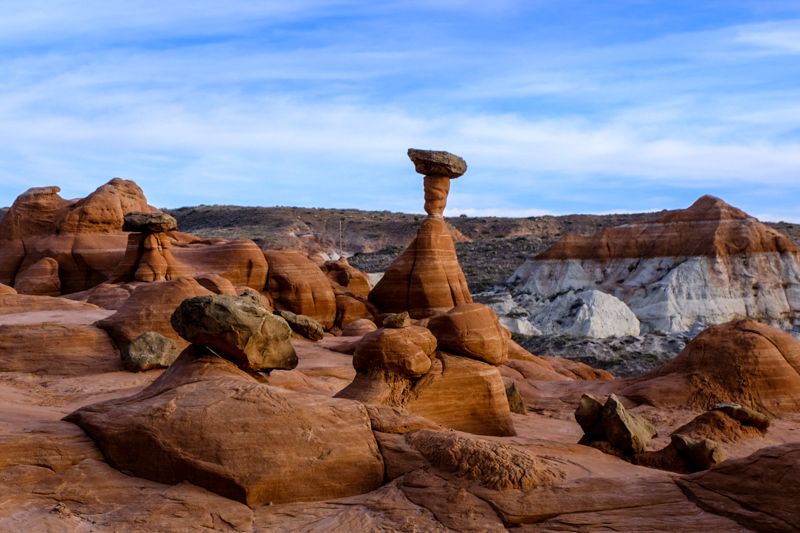 Page, our guide at the dam, recommended we see the "Toadstools".  We found the trailhead about 30 miles north of the dam.  We parked and began to hike along a wash.  After about 1 mile, we reached the northern rim of a small canyon.  There they were, sprouting rock formations that looked just like mushrooms!
The sun was beginning to set so we headed back to Page for the "Main Street Glow".  Balloons with their baskets lined the street and "glowed" in the dark with each pull of propane.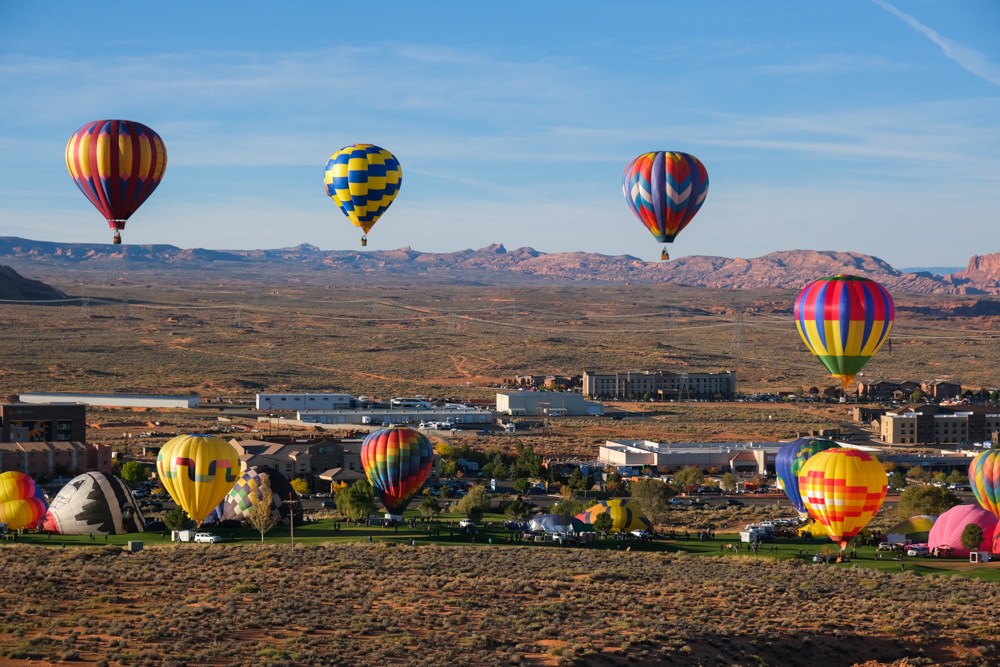 We woke early on our last day and went on the hunt for the final launch.  At last, we found the balloons!!!  What a sight.  We were perched on a hilltop with big smiles as they passed overhead.  Some were so close we could almost shake hands with the pilot!