Ever seen a boat graveyard?  In the research I had done for the trip, I found that this portion of Heswall on the River Dee was highly praised by other photographers.  When I told Terry I wanted to go and photograph boats that were beached on grass and mud flats he just looked at me.  I assured him it wasn't far away and it looked like something cool.  Besides, it wasn't far from where I wanted to have lunch. Keys were gathered up and off we went.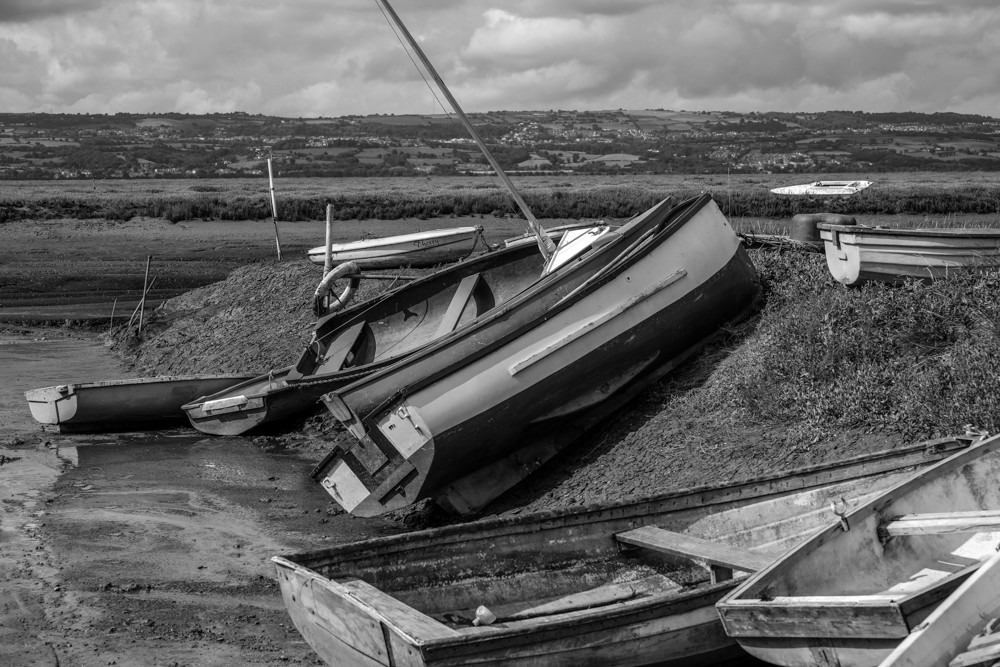 It is a very cool place.  The boats are beached everywhere.  According to Tony, a man our age we met while walking the marshes, told us some of the boats had been there since he was a boy.  He had been wondering why an increasing number of folks like us have been arriving with their cameras.  When I told him about reading about the graveyard on the internet, he laughed.  We think it is a sore sight and a junk yard not a star of the internet.
It was eerie walking among the beached boats, their hulls with peeling paint, their abandonment and decay on display.  We had to be very careful when walking in the marsh.  The grass covers a network of trenches made by the retreating tides…one wrong step and we could find ourselves hip deep in mud.  I wish we had the time to wait for the returning tide.  When it returns, I bet very few of these graveyard boats make it to the surface.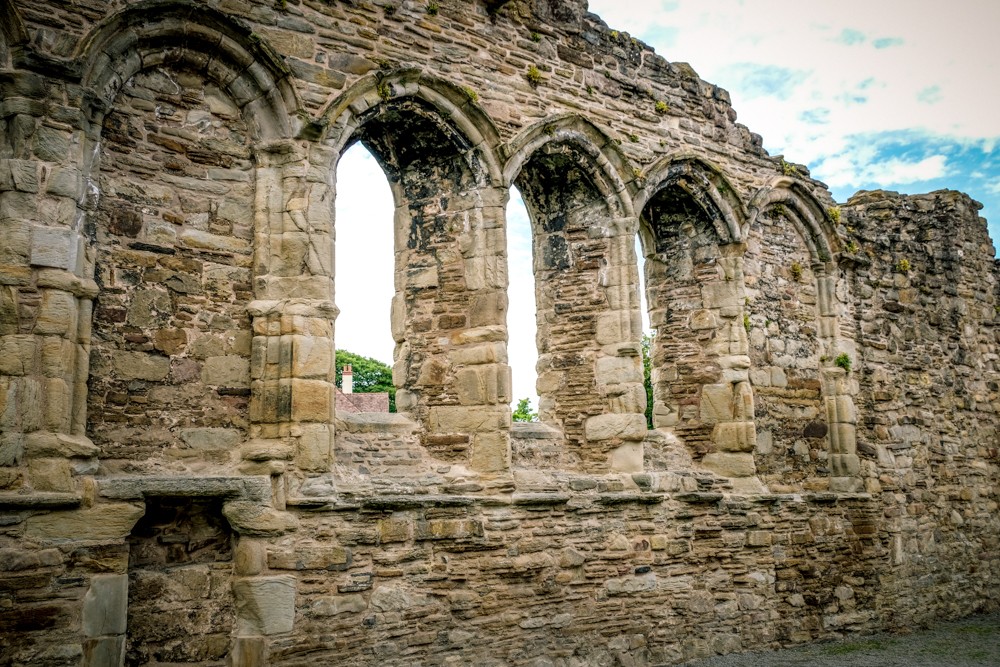 Wales was just over the river, why not go?  So over the suspension bridge we went to take a look.  We walked the woods in Greenfield Valley adjacent to the ruins of Basingwerk Abbey.  The abbey was founded in the 12th century by the Order of Cistercians and is located near Holywell, Flintshire in Wales.  It maintained significant lands until the Dissolution of the Monasteries by Henry VII in 1536.   In Welsh the abbey is known as Abaty Dinas Basing.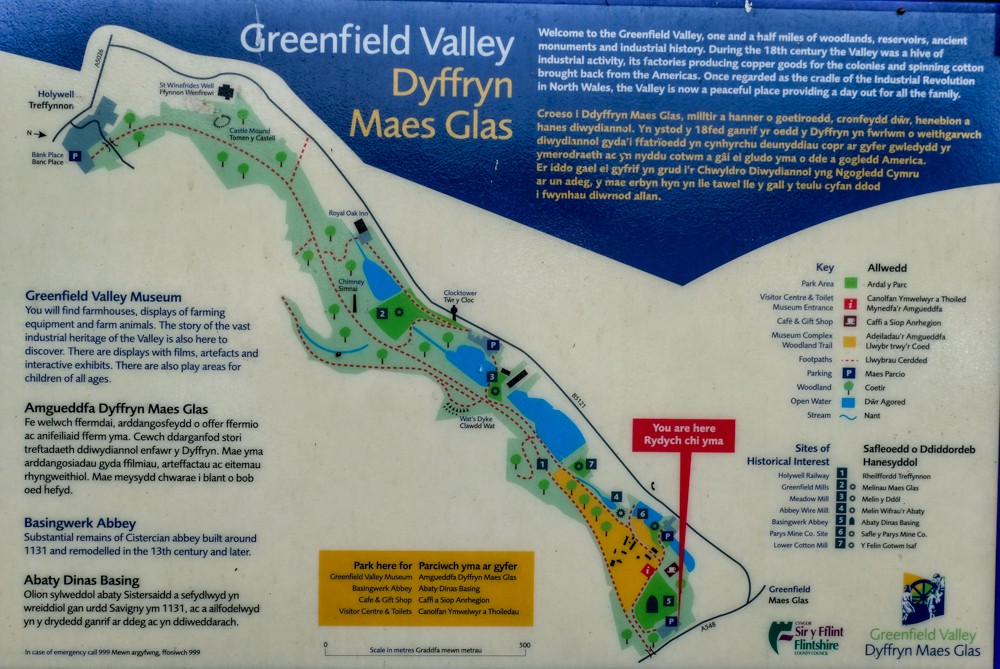 I've included a sign posted for the walking trail through the woods.  I tried to pronounce the Welsh words. I couldn't get my head around so many consonants. Can you?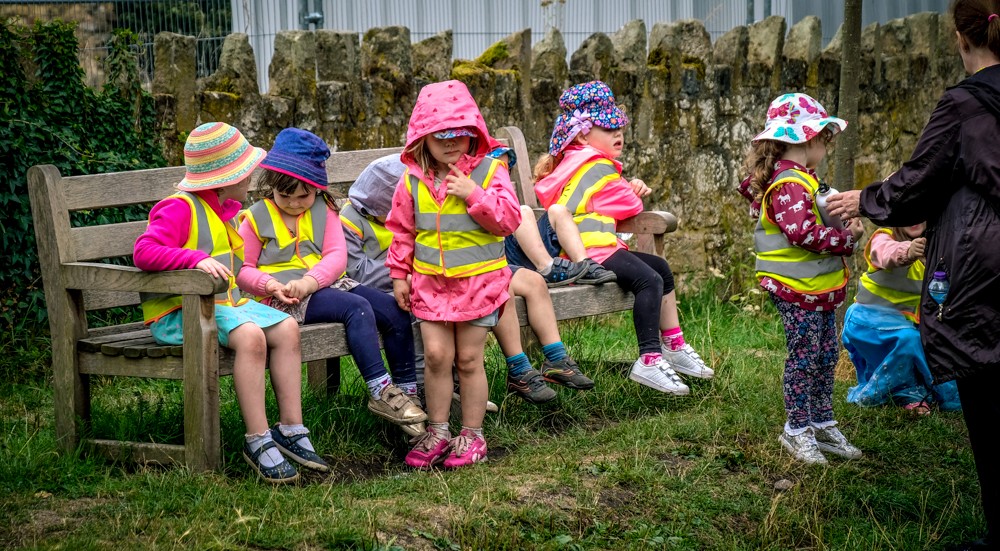 Tiny little kindergartners were playing near the abbey.  They were having quite a time stomping through the puddles decked out in their rain gear.  We were content to wander through the shaded paths and tree tunnels.
Hhwyl (Goodbye) from Wales!